Up to now, Ha Long Bay has long maintained its position on the tourist map of Vietnam. Check-in points in Ha Long have always attracted many tourists. Coming to Ha Long is not only for tourism, but you also have exciting experiences of youth. The following article will share the top 5 check-in points in beautiful Ha Long that you should not miss.
Ha Long Bay 
As one of the world's natural heritage recognized by UNESCO, you will have to be proud when you set foot in Ha Long Bay. With an area of ​​1553km2, nearly 2000 large and small islands, Ha Long Bay is favored by nature with a diverse and beautiful system of caves and rocky islands. Here you can see the wild beauty of the mountains, large and small islands, visit Bright Dark Cave, or visit Lan Ha Bay. You can book a one-day cruise to visit the bay, but if you want to see the full beauty of this place, you should book a two-day, one-night Ha Long cruise.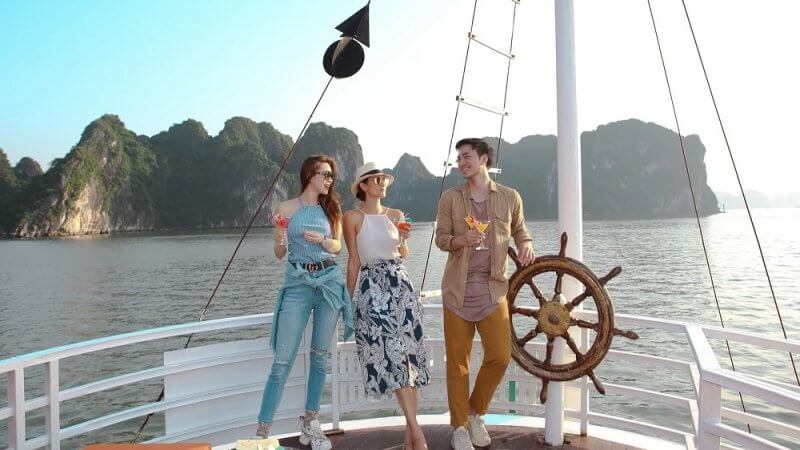 Bai Chay Beach 
As one of the hottest tourist destinations in Ha Long, Bai Chay always attracts a lot of tourists to visit, experience and swim. This year, the beach also has more sea sports activities such as canoe, parachute, or pontoon house so that visitors can enjoy more advanced services. Especially, Bai Chay beach has a service that provides free wifi for visitors so you can check in more easily!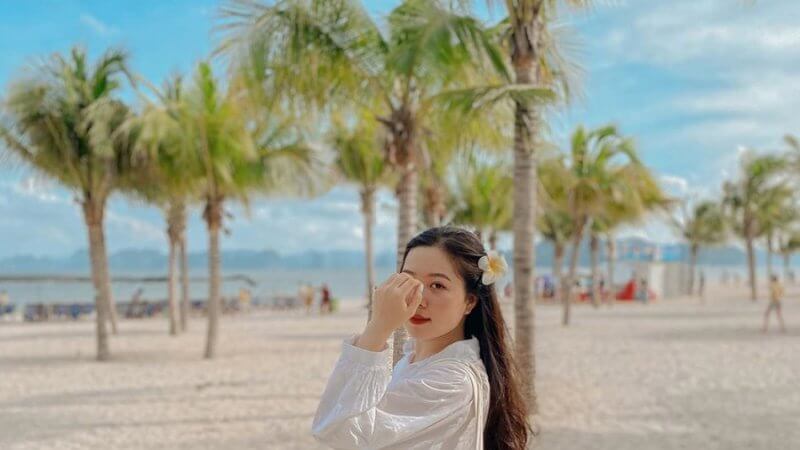 Ha Long Park (Sun World Ha Long Park) 
Traveling to Ha Long, you should not miss Sun World Halong Park - a famous entertainment complex for all ages. If you've been to VinWonders, Ha Long Park is a similar paradise, but it will be much busier. Ticket prices here will be divided into two types, buy individual parks or buy combos of 2-3 parks. You will experience scorching adventure games here such as Phi Long Than Toc, Miraculous Umbrella, Coc Than ... in Dragon Park. At Typhoon Water Park, you can enjoy yourself with super exciting thrill slides. 
In addition, a highlight you cannot help but try when coming to Ha Long Park is the Queen Cable Car. Boarding the Queen's Cable Car to the Mystic Hill, you will admire the magnificent panorama of Ha Long Bay on the Sun Wheel.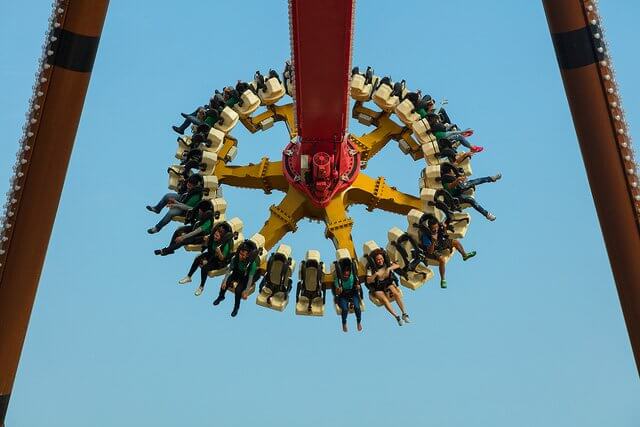 Quang Ninh Library and Quang Ninh Museum 
Belonging to Hong Hai ward, Ha Long city, two mysterious black buildings next to October 30 square are Quang Ninh Library and Quang Ninh Museum. It only takes about 30.000 VND ~ 1,31 USD/adult (students or children will be cheaper) for a visit, you will learn a lot about the culture and nature of Quang Ninh people with extremely vivid models. You can check-in freely inside the Quang Ninh Library and Museum with two black buildings. The tank models outside are "excellent"! Especially if you come here in the afternoon, there is an empty cafe next to you so you can sit and watch the bay and enjoy the breeze!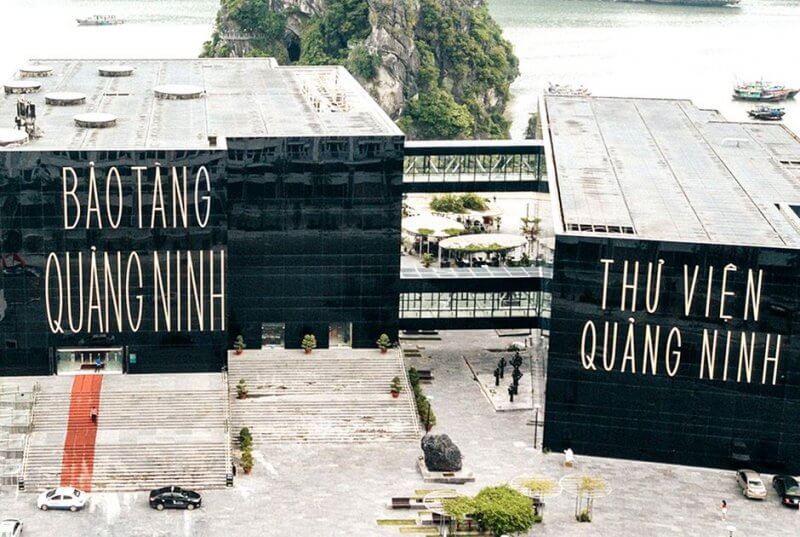 Bai Tho Mountain 
Bai Tho Mountain is a mountain about 200m high with a super beautiful view. You will find the way up the hill at a small alley near house number 86 Hang Pot Street, Ha Long, Quang Ninh. One-third of the way to Bai Tho mountain has been built into extremely easy stairs, but going up further, you will have to climb the hill; you should have a small bottle of water ready to prevent loss of water on the go! Next, you should go to Bai Tho Mountain in the early morning so that it is not too hot at noon or too dark in the late afternoon, and it will be hazardous. When you reach the top, you can see the panorama of Ha Long Bay in your eyes. That is a relic that keeps many poems of the kings when traveling to impress the beauty of Ha Long Bay, with important historical and cultural values.