Which Con Dao tourist destination is worth exploring the most? What's so good about the place that used to be called "hell on earth". Find the answers now!
Referring to Con Dao, history connoisseurs will immediately think of it as one of the most haunting colonial prisons in Indochina - a place associated with a row of barbed wire "tiger cages" or solitary confinement rooms without light. The war has passed, returning Con Dao to its inherent peaceful and lively appearance. Visitors coming here can not only immerse themselves in the warmth and fresh sea but also satisfy their passion for eating countless fresh and cheap seafood dishes. In addition, Con Dao is also known for many sacred places of worship - a remarkable spiritual tourism experience.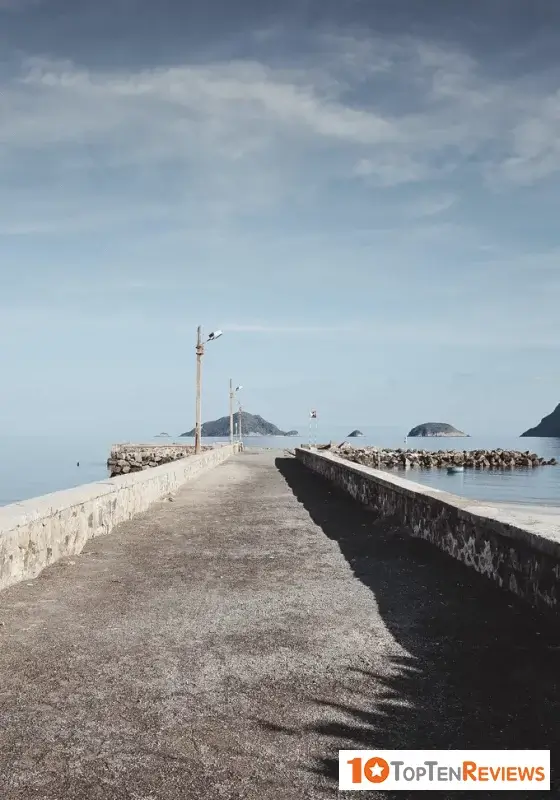 Instructions on how to quickly and economically self-sufficient Con Dao
You can go to Con Dao from other Vietnam's provinces by two main means: plane or speedboat. Currently, there are flights from big cities like Ho Chi Minh City, Can Tho flying directly to Con Dao. Ticket prices range from 1 million to 2 million VND. However, the number of flights to Con Dao is still restricted, compared to the increasing demand of tourists every day.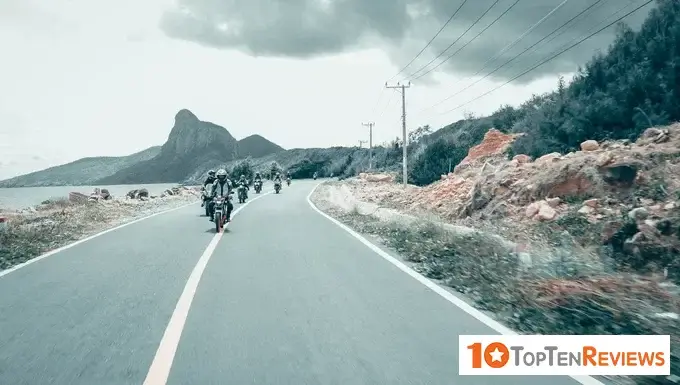 If you want to save money on travel costs, you should choose a high-speed train to Con Dao. You will travel by taxi, motorbike, etc to the board directing to Con Dao. After that, boarding a speedboat and cruising on the big sea before setting foot to visit the beautiful tourist attractions of Con Dao.
Notes When Taking Con Dao High Speed Trains:
• You should buy a round-trip ticket instead of a one-way ticket to avoid running out of tickets.
• You should check the weather forecast before booking to avoid ticket cancellation and delay.
What's in Con Dao? Check out the Famous Con Dao Tourist Attractions
Con Dao is an unspoiled land, so it retains the inherent natural beauty. The following are famous Con Dao tourist destinations that you should visit once if you have the opportunity.
1. Lady Phi Yen Temple Con Dao/ An Son Temple (Miếu Bà Phi Yến Côn Đảo/ Miếu An Sơn)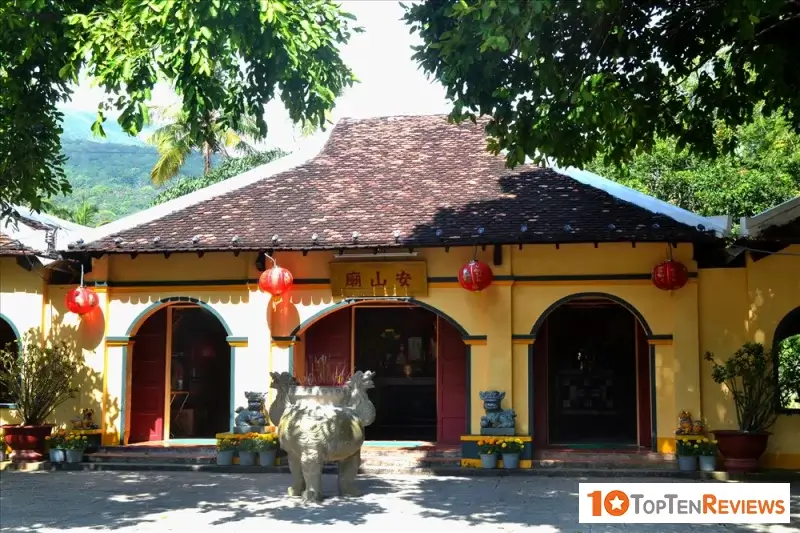 Temple of Lady Phi Yen, Con Dao Island is a temple named after the concubine of Lord Nguyen Anh. This is a sacred temple for the local people. The architecture of the temple follows the style of the old Nguyen Dynasty. The space is airy and cool with many old trees. When entering the temple of Lady Phi Yen, visitors will feel a quiet and respectful atmosphere. Many people come here to burn incense to be reminded of the once talented, patriotic woman.
2. Temple of Co Van Con Dao (Miếu Cô Vân Côn Đảo)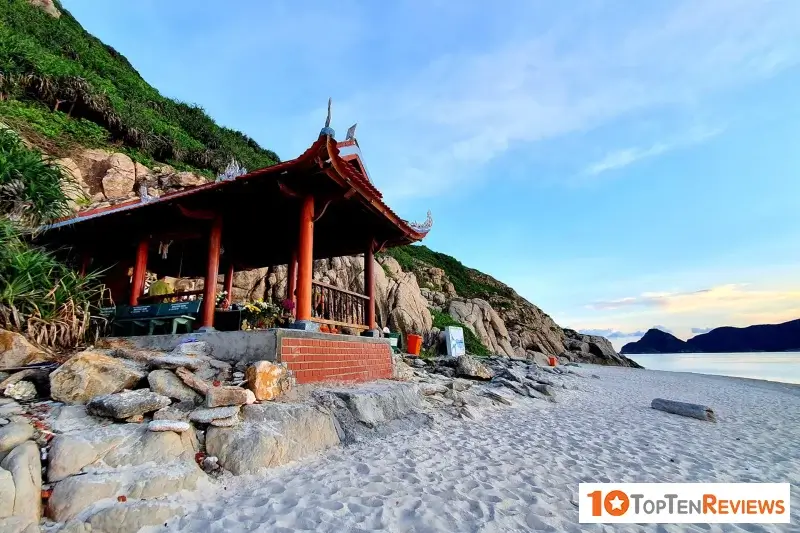 The Temple of Co Van or to be exact is her grave. This place is located on Hon Gai - a small island of Con Dao, about 20-25 minutes by canoe from the main island. No one knows who she is. It is said that she was found by fishermen on the beach when she was only a white bone. In memorialization of her, people decided to build a grave here. You can easily see the temple is located on the white sand beach, next to the blue beach. I don't know since when; this place has become one of the must-visit tourist attractions of Con Dao.
3. Con Dao Temple ( Đền thờ Côn Đảo)
Con Dao is considered a sacred island with many shrines and temples. In particular, Con Dao temple is a place to commemorate the merits of many heroes and martyrs who sacrificed for the independence and freedom of the country. In particular, the temple is built mostly of stone with a volume of up to 600m3. It is considered one of the most macro Con Dao's architectures.
4. Con Dao National Park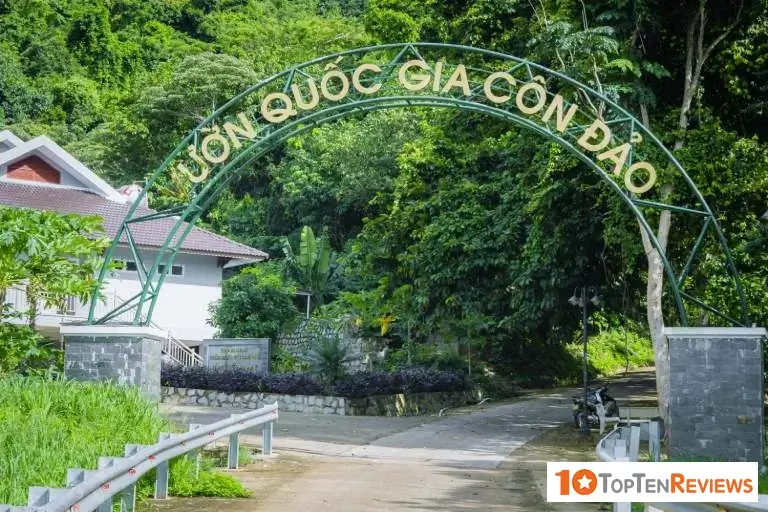 Possessing an area of nearly 6,000 hectares on land and 14,000 hectares in water, Con Dao National Park was born three decades ago. This place still retains its original beauty due to little human impact. Con Dao National Park concentrates more than 30 species of brilliant orchids, 100 species of vines and many rare herbs and woods. This place is also home to many animals recorded in the Red Book of Vietnam. In addition, there are more than 2000 species of creatures waiting for you to visit.
5. Con Dao Prison (Nhà tù Côn Đảo)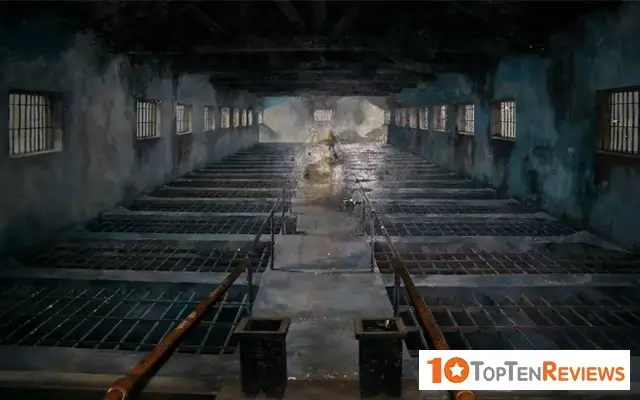 Con Dao Prison was well-known as "the hell on earth" during the two invasions of the US and France. When coming here, visitors feel chilled and shivered by the remaining artifacts. For example, as a torture device, the damp cell was only 5m2 - surrounded by iron bars and barbed wire. Only when you come here to visit and feel, can you see the cruelty of the war, the noble sacrifices of the Vietnamese army and people in the past.
6. Hon Ba Con Dao (Hòn Bà Côn Đảo)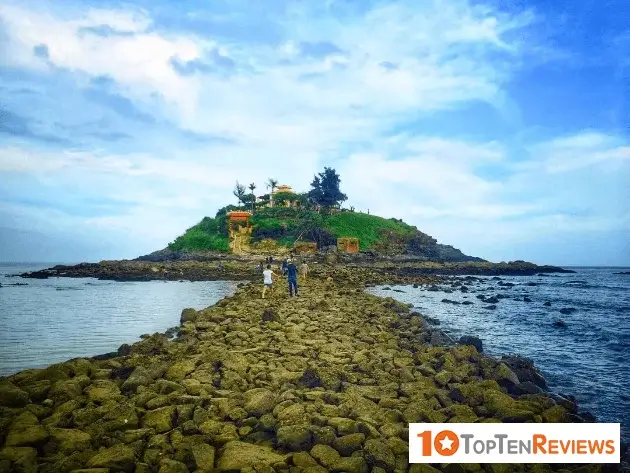 Hon Ba is the third largest island in Con Dao with an area of 576 hectares. Why is it named Hon Ba? Because in the past, this was the place where Mrs. Phi Yen was imprisoned in a deep cave on the island. When arriving here, visitors will enjoy the wildness of the beach along with the mangrove ecosystem, with many rare species of flora and fauna. Couples who are in love should not miss the famous Love Peak here. Visitors can also experience the service of diving and snorkeling to see colorful corals and explore the wonderful seabed.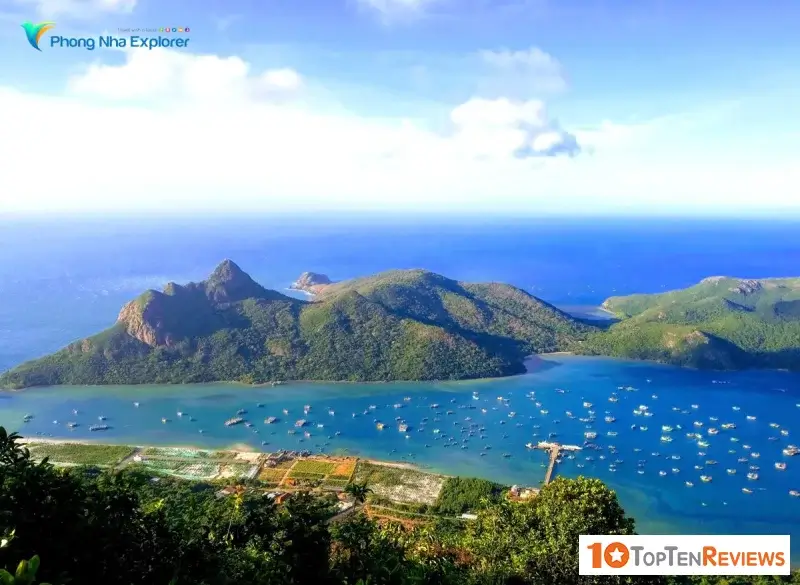 7. Van Son Tu Nui Mot (Vân Sơn Tự Núi Một)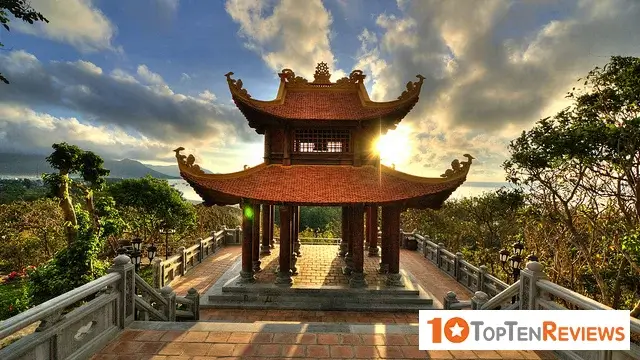 Van Son Tu Nui Mot is the only pagoda on this list. The pagoda has 2 views overlooking the sea and 2 directions looking up to the mountain. As soon as you enter the gate, you will immediately see the majestic statue of Mother Buddha. Going deep inside are many elaborately carved large and small Buddha statues. Walking around Van Son Tu Nui Mot, visitors will feel the ancient and majestic architecture of Ly Tran Dynasty. With a large space and a great viewing angle, this is a great check-in place for you.
8. Dam Tre Bay (Vịnh Đầm Tre)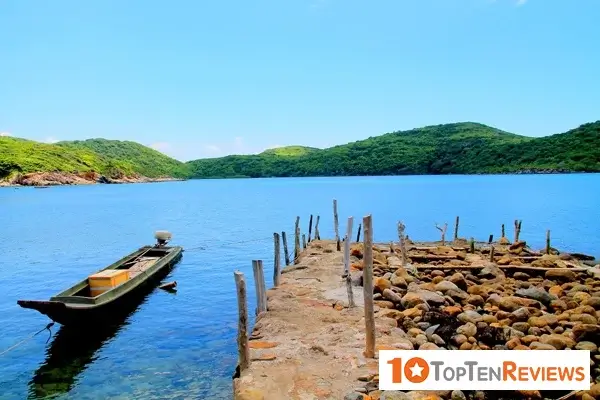 Dam Tre Bay is 17km from the center of Con Dao town to the North. To reach the bay, visitors have to follow a small path with steps full of moss and dry grass. You will feel the quiet, peaceful nature of Con Dao. Dam Tre Bay is built by large rocks, creating a poetic and romantic feeling. This will be one of the ideal camping destinations in Con Dao!
9. Dam Trau Beach (Bãi biển Đầm Trầu)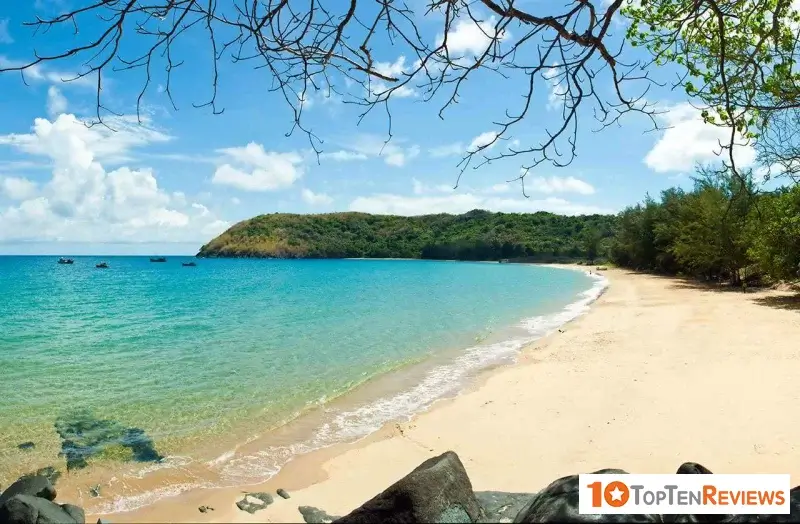 Dam Trau Beach is regarded the most beautiful beach in Con Dao. The white sand beach stretching along the blue coast is the right place for you to have fun and enjoy your dream vacation. Visitors should come here to watch the sunrise or sunset to feel the lyrical, poetic magic of Con Dao.
10. An Hai Beach Con Dao (Bãi biển An Hải Côn Đảo)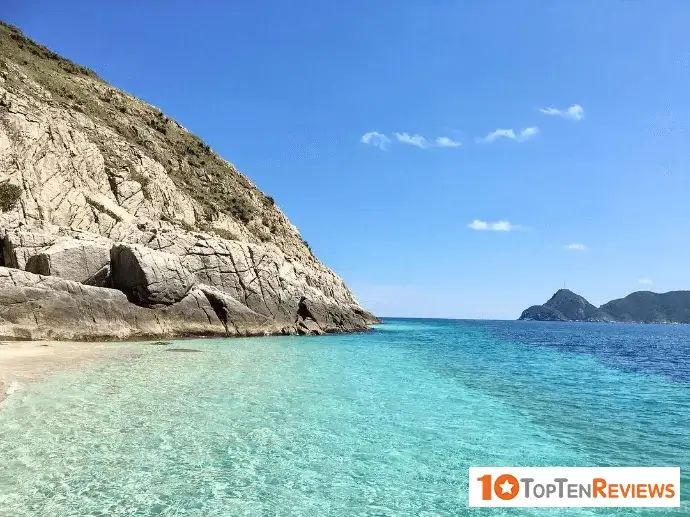 An Hai Beach is located in the South of Con Dao. This place has a magical primitive beauty with a fresh atmosphere. Visitors will be immersed in the cool, clear water so that you can see the seabed. The surrounding scenery will give you a peaceful and relaxing space. In the early morning, this is usually the wharf for many fishing boats of fishermen. You should get up early to have the opportunity to witness the bustle and hustle of the people here.
11. Con Dao Lo Voi Beach (Bãi biển Côn Đảo Lò Vôi)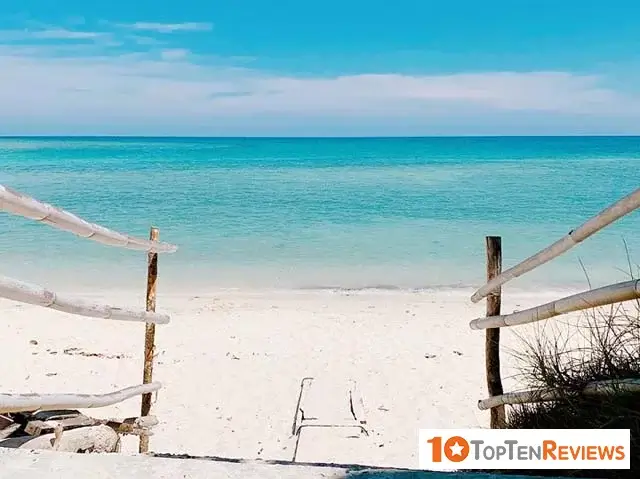 Lo Voi Beach is known as the "hegemony" in the Northeast. Each grain of white sand is as fine as cotton covering an area. Along the coast are dense poplar trees that provide shade, bringing romantic and lyrical scenery. There is nothing better than watching the sunset with such a beautiful scene. Especially, if you have the opportunity to visit one of these ideal Con Dao tourist destinations, do not forget to enjoy the fresh seafood in Lo Voi!
12. Pier 914 (Cầu tàu lịch sử 914)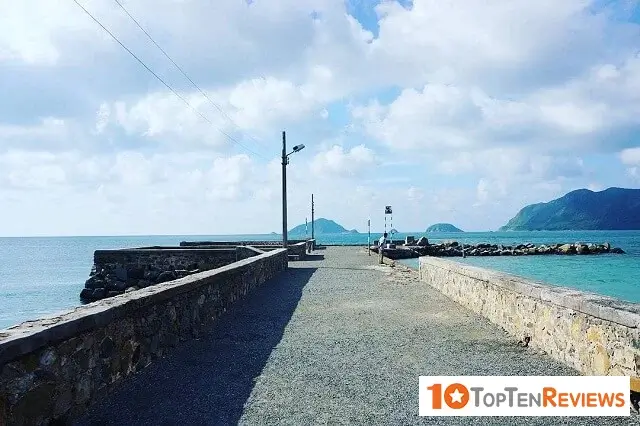 Historic Pier 914 was built in 1873 with a length of more than 100m. The bridge runs from Con Son Bay to near the Lord's Palace. Perhaps besides Con Dao Prison, Historical Pier is the place that most clearly demonstrates the crimes of the colonial empire. 914 is the number indicating the number of soldiers who endured hundreds of whips and exiles to build the bridge.
The above article has summarized for you famous Con Dao tourist destinations. Quickly note it down in your travel notebook to have a perfect trip this summer.