Da Lat October to December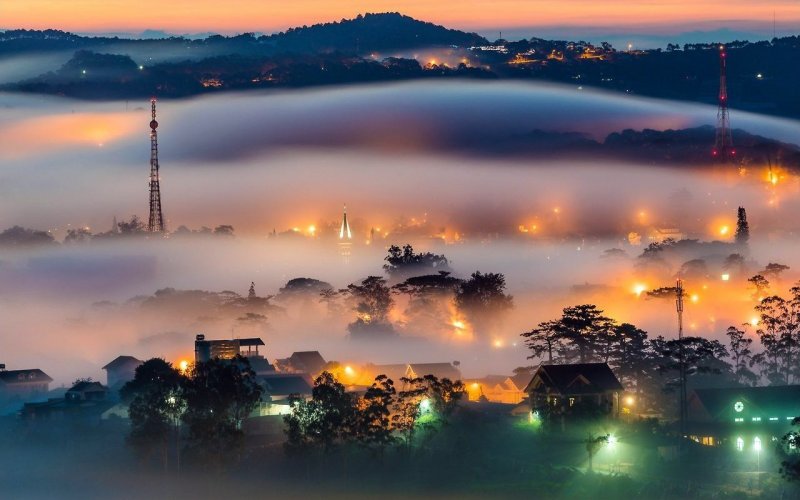 Da Lat enters winter with the weather of the dry season and the cold. Many young people in the South, especially Saigon, come to Dalat all year round to experience the numbing cold without having to buy a plane ticket to Hanoi. People often say that the colder Dalat is, the more attractive and romantic it is, making people want to be closer to each other.
Winter is also the right time for the activity that young people love, which is "hunting clouds" with white clouds in the clear early morning weather. When the sunlight breaks through the dense clouds is also very impressive, you can go to Lang Biang mountain, Trai Mat, overhead cafes like Da Lat Night to get beautiful photos.
In particular, this is also the time when wild sunflowers are blooming all over the road. Just renting a motorbike to roam the streets you walk here alone is romantic enough. Wherever you stop, you will get a lovely photo.
Traveling to Da Lat in December, visitors also can attend the Da Lat Flower Festival, which is a big festival event honoring flowers and floriculture of Da Lat held every two years. The flower festival event has national stature, attracting many locals and tourists to participate and admire the colorful flowers of Dalat during this time.