Da Lat is a highly romantic place with dreamy landscapes that will make any fastidious visitor. So which month to travel to Dalat? Let's explore the best time to travel to Da Lat of the year in the article below!
General introduction about Dalat weather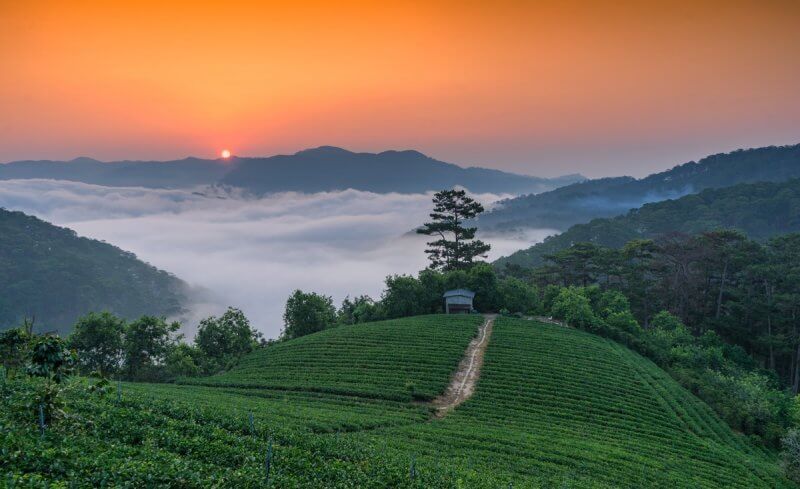 Da Lat city in Lam Dong province, located on Lam Vien plateau, has 1,500m above sea level. Located on a golden land with a mild climate and many beautiful landscapes, Da Lat has a poetic beauty. Da Lat is an ideal space for those who want to find a complete and warm resort.
Dalat weather has two distinct seasons: the rainy season (from July to the end of October, the beginning of November) and the dry season (from November to July next year). The rainy season is usually long, with a dense rain density almost every day in the evening or at night. The dry season is typically sunny, but the sun in Da Lat is not too uncomfortable compared to other regions.
How many degrees in Dalat? The average temperature in Da Lat usually does not exceed 20 degrees Celsius; this is also why many people liken this place to a small corner of Europe. Da Lat is often known as one of the few places in our country with all four seasons in one day. This feature is also the most attractive and curious point for tourists when traveling to Dalat.