The perfect combination of shrimp, pork, egg and fresh herb altogether constructs a delicious dish after the Tet holiday. This is a signature dish of many provinces such asThai Binh, Ninh Binh, Hai Phong, etc.
Ingredients (8)
200 grams fresh shrimps
300 grams belly pork
3 eggs
1 bunch of green onion
bun 
Herbs: lettuce, cilantro, Vietnamese coriander
Seasonings: fish sauce, salt, sugar, broth mix, pepper, lemon, chili, garlic
Lemon grass (for boiling/steaming shrimps)
Shrimps shall be trimmed, deveined, washed and boiled or steamed together with a little lemongrass and ginger, then butterfly peel the shrimps. The belly pork is only preliminarily blanched, washed, boiled, cooled and thinly sliced. Make thinly omelet egg and slices into 4x6 pieces.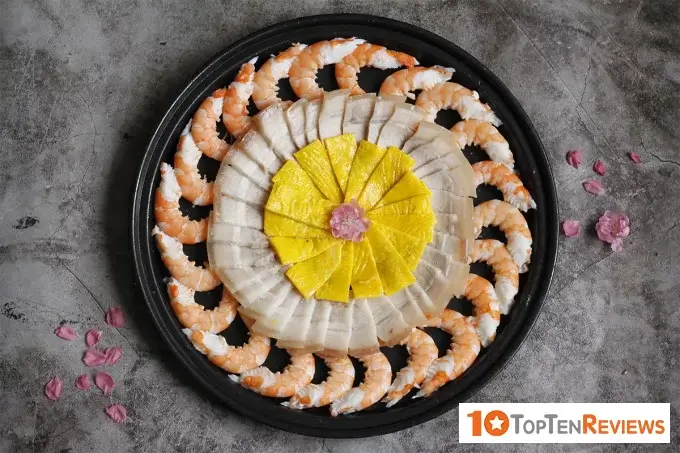 Prepare, rinse and soak herbs in dilute salt water and drained.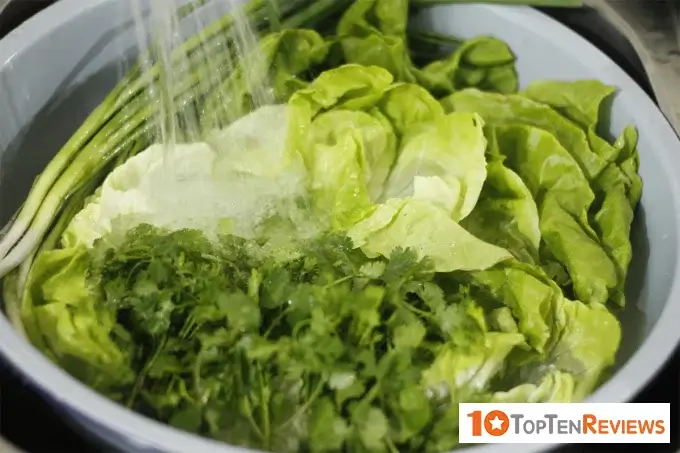 Slightly blanch the green onions, remove them from the bowl of boiling water to keep the green color.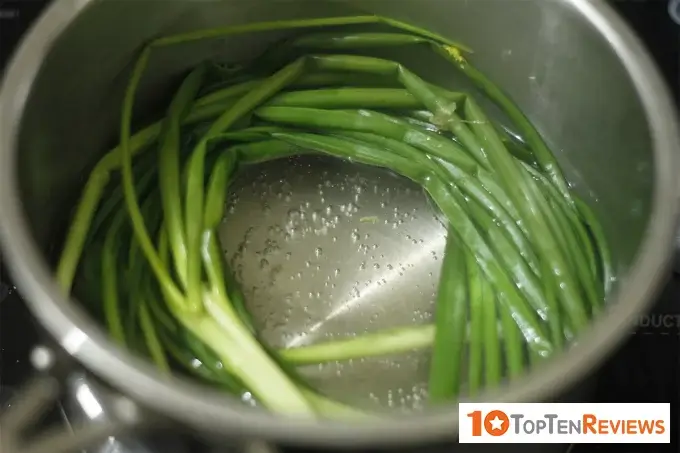 Cut bun into small pieces to eat.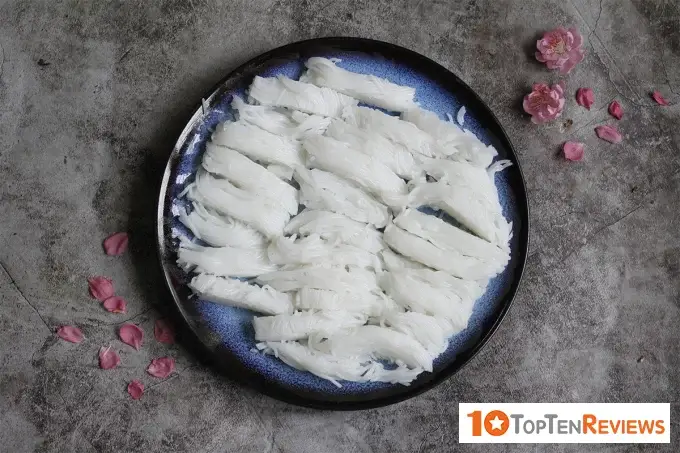 How to wrap: place the green onions on one hand, put herbs on the other one along with shrimp, bun, pork neatly on top and then rewind the 2 rings of green onions and fasten/tie them. Repeat with remaining ingredients.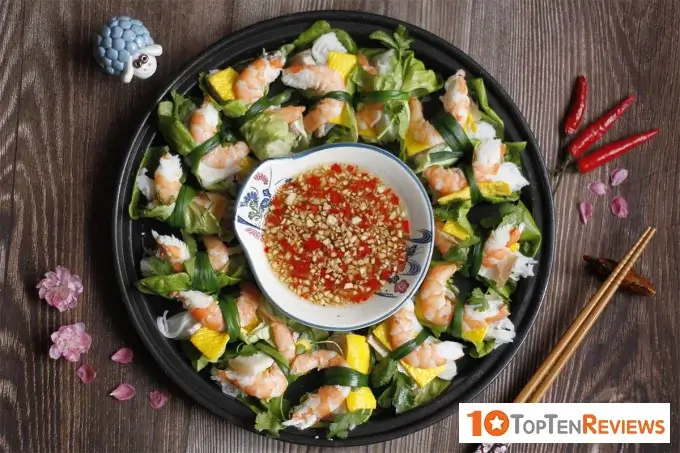 Requirements for the dish: Each onion roll alternates colors: pink color of shrimp, white color of pork, yellow color of chicken eggs, smooth white color from bun and alternate green vegetables.  Tightly roll the wrappers so that them couldn't break. This dish with pure chopped fish sauce or sweet and sour chili garlic sauce is all very tasty and fresh.
Notes:
Shrimps should be steamed or boiled with a little lemongrass, white wine, peppers to taste better and have a better color. When boiling the shrimp, it turns reddish pink, shrinks and is cooked; it should not be boiled for too long otherwise it would be dry. 
Flexibly replace ingredients to roll onions according to your taste such as boiled meat with pork paste, roasted small shrimp, boiled large shrimp; add fried tofu, carrots to increase the appealing color of the dish.
Sweet and sour sauce prepared in the ratio of filtered water, lemon, vinegar, sugar, fish sauce is 5:1:1:1. Sugar should be stirred in a mixture of vinegar and water. Then, add the fish sauce, then finally add minced chili and garlic (not minced) so that they float on the surface of the sauce.