FLC Luxury Resort Quy Nhon
FLC Luxury Resort Quy Nhon is located in zone 4, Nhon Ly – Cat Tien Beach, Nhon Ly commune, Quy Nhon city of Binh Dinh province. Each villa at the resort is a masterpiece with a view overlooking the beautiful Nhon Ly – Cat Tien beach and has a separate entrance to the beach.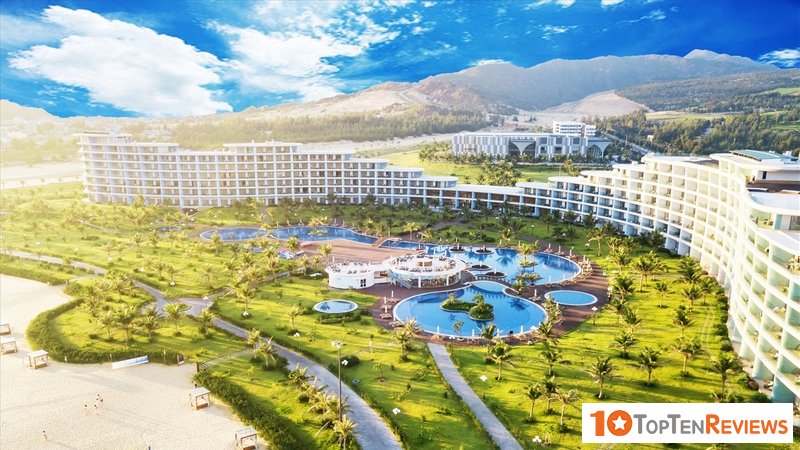 The resort is designed in a modern style, guests can access wifi in all areas and public parking is also arranged on the premises for quick and easy movement.
FLC Luxury Resort Quy Nhon has all 90 rooms, each room has its own living room with 5-star facilities:
Villa with 4 bedrooms overlooking the golf course: Each villa has an average area of ​​431m2, located in a prime location in a luxury 2-storey resort with beautiful views of the golf course. In addition to full facilities, each room is prepared with drinking water, tea and coffee for guests to use whenever needed.
Beachside 3-bedroom villa: There are 3 3-bedroom beachfront villas, each with an area of ​​318m2 including 2 king beds and 1 single bed, with a maximum capacity of 6 people. The villa has a sea view, is designed in a fresh and modern style with a system of large glass doors opening up to an impressive and attractive panoramic view of the pristine beach.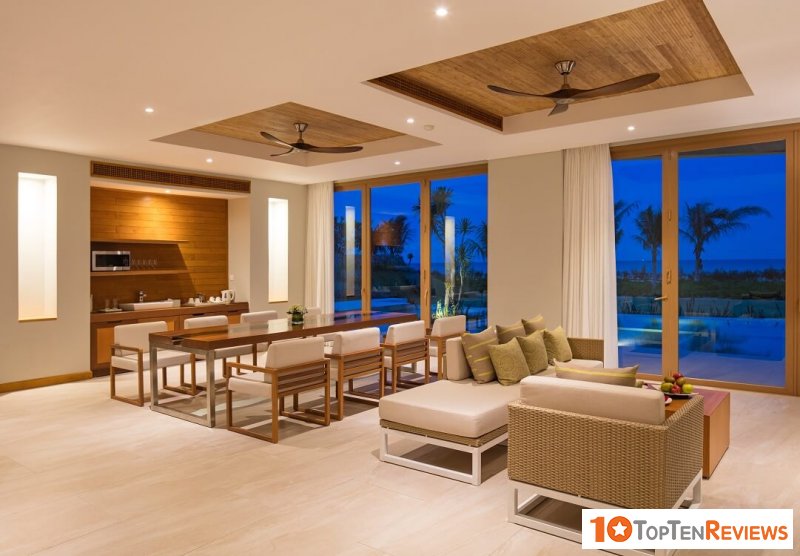 Villa with 2 bedrooms overlooking the golf course: With a spacious outdoor patio area and a separate swimming pool, the 2-bedroom villa overlooking the golf course promises to bring guests moments of absolute relaxation. fourth. The furniture in the room is mostly made of wood, the color and natural wood grain bring warmth but no less modern to every space.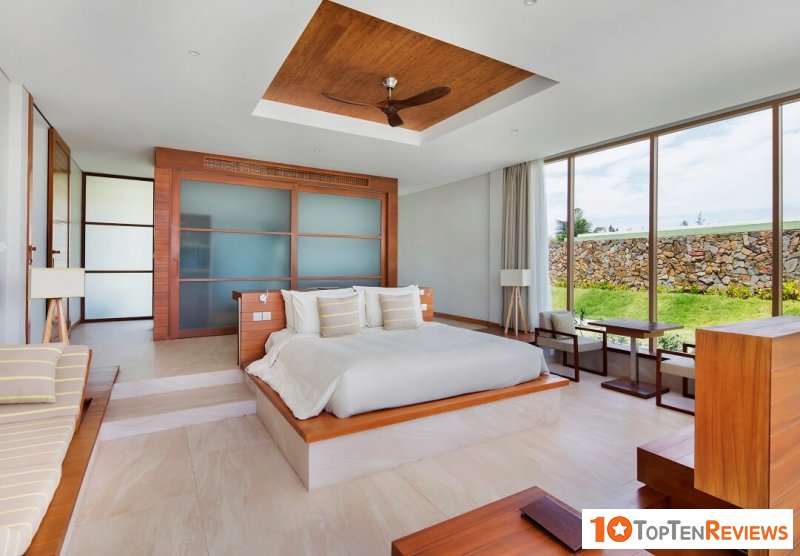 In addition to a system of modern rooms with luxurious interiors, when coming to FLC Luxury Resort Quy Nhon, guests can also relax swimming in a separate swimming pool, exercise with sports activities such as tennis and golf at FLC. Quy Nhon Golf Links – the top 3 most beautiful golf courses in Southeast Asia, diving to see the diverse ecosystem in the deep sea and watching the sunrise and sunset on the dreamy and fanciful beach with your loved ones.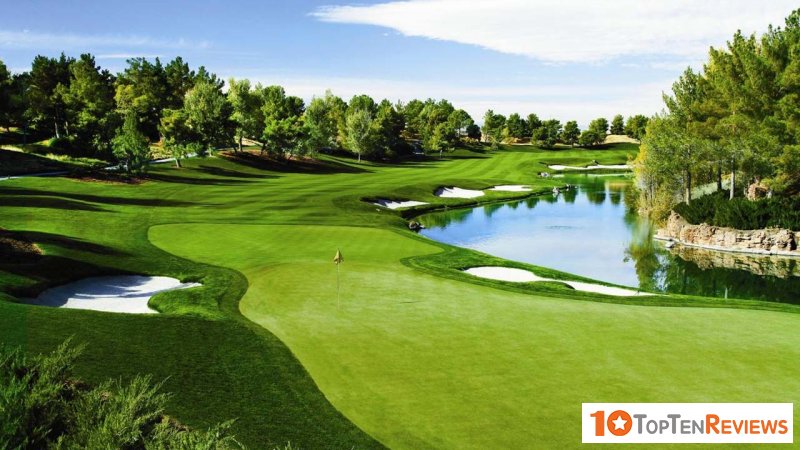 In addition, the professionalism also comes from the attitude and dedication of the staff here, FLC Luxury Resort Quy Nhon always puts the interests of customers first, taking care of visitors' vacation thoughtfully from the simplest thing.
Nhon Ly – Cat Tien Beach, Nhon Ly Commune, Quy Nhon City, Binh Dinh
Price from 6,650,000 VND / night