After a long day at work, it's understandable that anyone would want to reward themselves with a perfect and comprehensive vacation that includes many gorgeous tourist destinations, rest in a comfortable location, and take in the scents. The most varied and extensive cuisine.
The top 5 most opulent resorts in Vietnam are listed below; these paradises on earth will not disappoint you.
Hoiana Hotel & Suite
It would be a big mistake to ignore the Hoiana complex resort, which is considered an ideal destination with an extremely poetic coastal location, thousands of years of traditional culture and a variety of exciting entertainment activities. most dynamic and modern in our country.
Hoiana is located on the pristine beach south of Hoi An and Da Nang, Duy Xuyen district of Quang Nam province. 7km from Kim Bong Carpentry Village, 4km from Thu Bon River, 8km from Assembly Hall of Chaozhou Chinese Congregation, 8.1km from Covered Bridge, 7.6km from Quan De Temple, etc., when choosing Hoiana as a place to stop, visitors can visit tourist attractions. calendar on easily.
It can be said that Hoiana Hotel & Suite is a resort paradise with extremely luxurious and modern facilities. Any visitor coming here will also feel relaxed when immersed in the sunny room space, enjoying premium dishes at The Terrace restaurant located on the resort premises or The restaurant. Edge by the beautiful pool. The special feature of the suites is the immense blue ocean view, let's take a look at the rooms at Hoiana:
Superior Suite: Rooms have spacious, comfortable space with luxurious and classy design. This room type has a separate living room and balcony area, equipped with one large bed or two double beds depending on the needs of guests. Surely, this room class will give visitors the most impressive experience.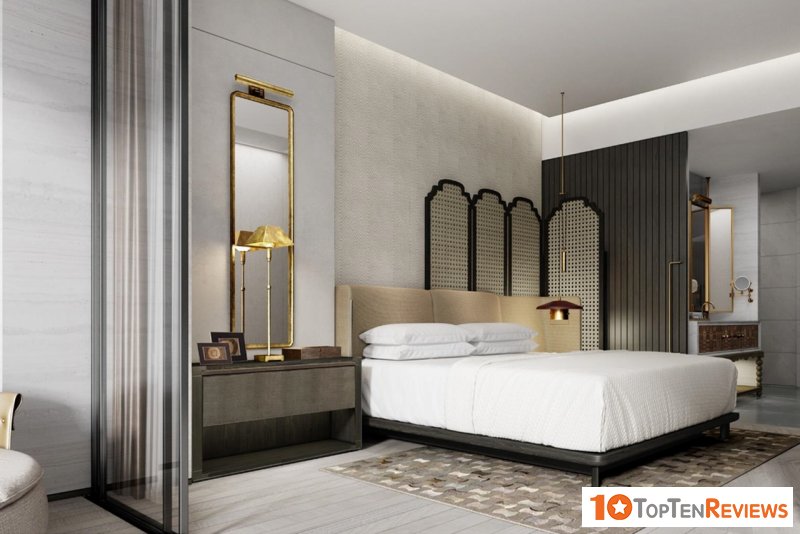 Deluxe Ocean View Suite: Each room has a minimum area of ​​up to 80 m2, including a living room with a sophisticated and modern design and a bedroom. This is the ideal room, suitable for families or groups of friends who choose to stay because of the comfortable and convenient space they bring.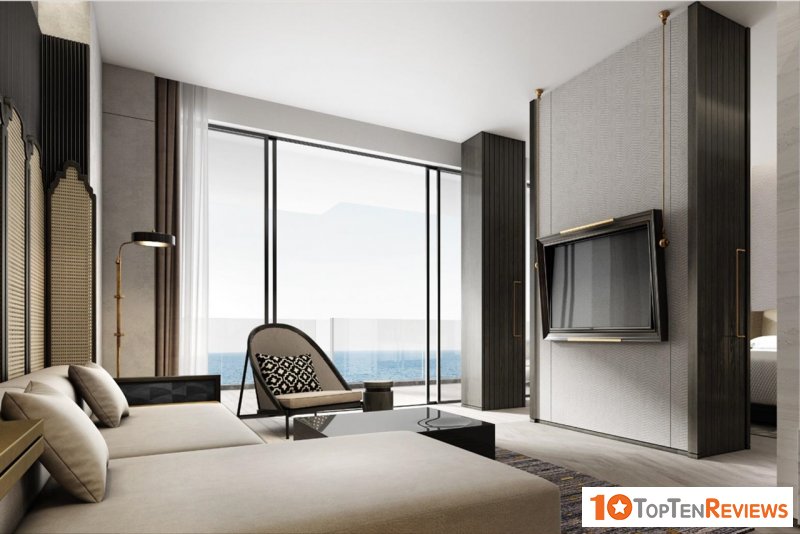 Executive Ocean View Suite: In order to give guests the most memorable experience, each Executive Ocean View Suite room is designed with a minimum area of ​​160 m2. It's great to relax on the large soft bed after a day of wild fun and immerse yourself in the open space, enjoying the beauty of the sea when blending with heaven and earth.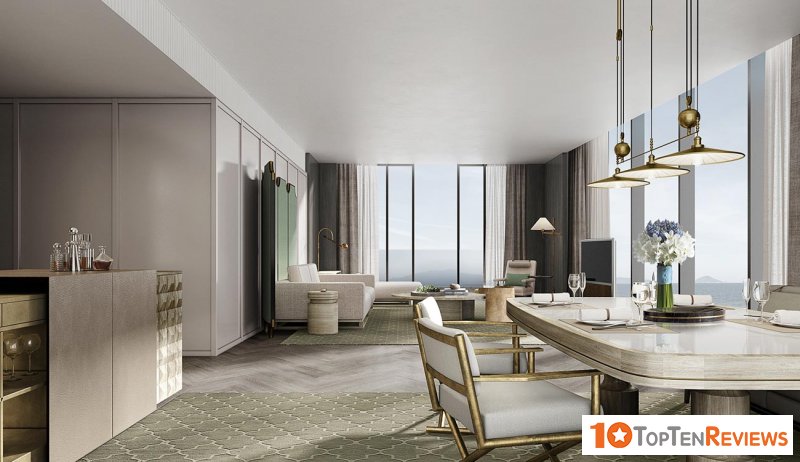 Sky Pool Suite: Undoubtedly, Sky Pool Suite is the most luxurious room class in Hoian. The room is located on the top floor of the hotel, owns a swimming pool with a separate transparent glass wall, the room ensures complete privacy for visitors. With a panoramic view of the enchanting ocean, this is truly a great space to help visitors keep their most memorable memories.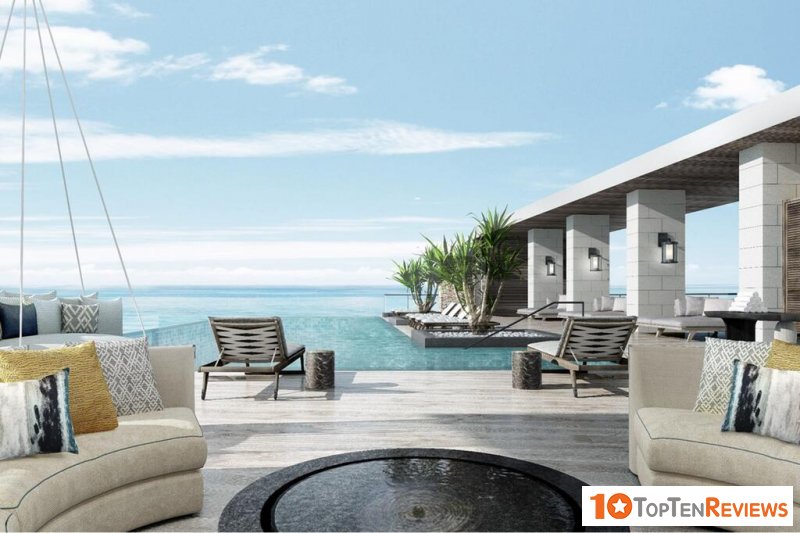 In addition to a system of luxurious and modern rooms, Hoiana also offers guests top-notch entertainment experiences such as a world-class golf course, monumental art performances, a modern entertainment center and a resort area. Luxury shopping located right on the beautiful beach.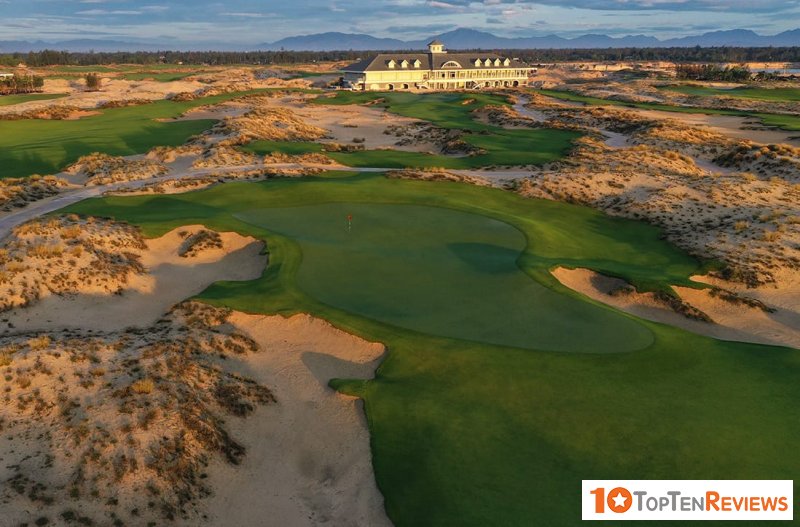 Surely this is the perfect destination for those who love the beauty of beloved Central Vietnam.