In recent years, Ha Long Bays coastal town — World Natural heritage — has been showing beautiful - toxic - unique homestays which no one can ignore. Their arrival has created a remarkable new development direction for the tourism industry. This article will introduce the beautiful homestays in Ha Long along with details about the location, features, and experiences so that you can choose the suitable homestay for your trip.
Amazing HaLong homestay
Amazing Halong Homestay aka Amazing Ha Long. This name is because the homestay owner wants this to be a place that can bring visitors a feeling of both strange and warm familiarity. Odd with the service and welcome, familiar because everything feels like home, from the kitchen, living room to the bedroom. 
Amazing Halong is located at apartment 1801, 18th floor, building B, Newlife apartment building, Hoang Quoc Viet street, Bai Chay ward, Ha Long city. Homestay is suitable in the center, so it will be very convenient to move, shop, and eat.  
Amazing Halong is designed in a standard apartment style, suitable for tourists who are large groups, individual guests of 2-3 people are okay. According to the sharing of the owners, the standard homestay is for about six people. Only four people can add if the limit is exceeded; of course, an extra fee will also be charged to these four people, but not much!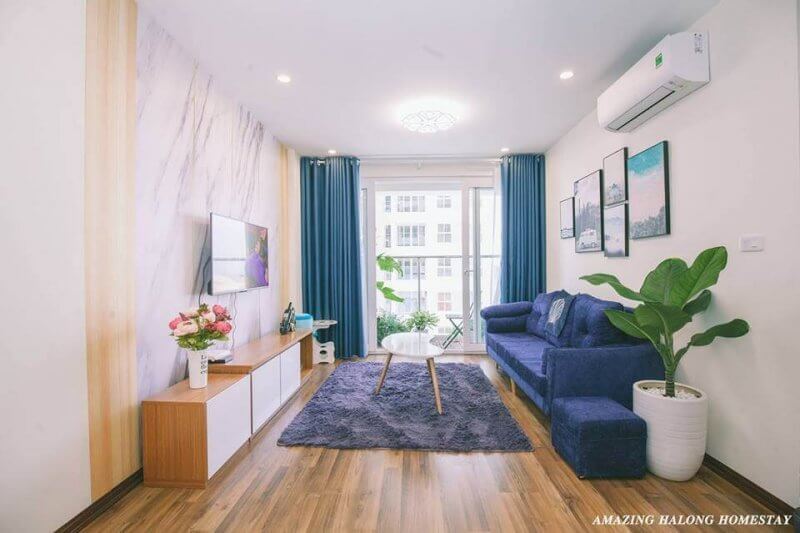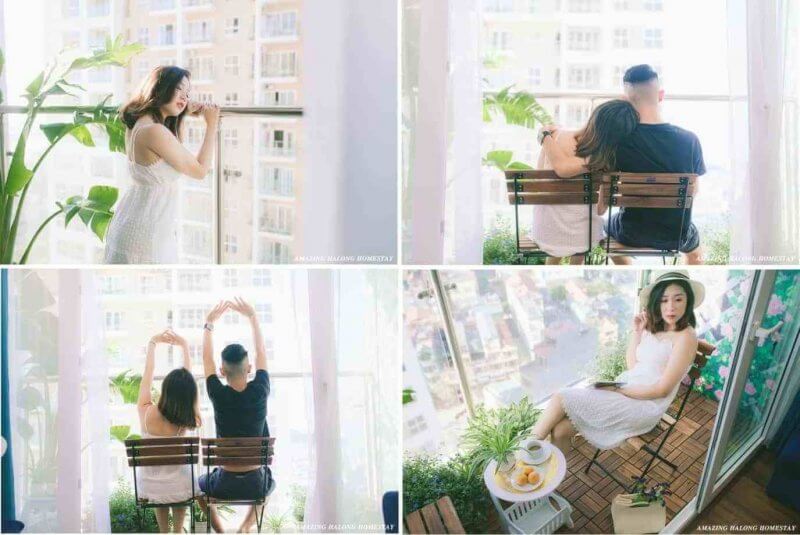 Information:
Facebook: 

Amazing HaLong Homestay | Facebook

Address: Apartment 1801, 18th floor, building B, Newlife apartment building, Hoang Quoc Viet street, Bai Chay ward, Ha Long city.
Tell: 0968881801
Price: 25,99 USD - 129,96 USD (~from 600,000 - 3,000,000 VND)