Stir the sugar until dissolved, select the plump garlic, mince the chili and garlic then add it to the lemon juice to ensure a round and attractive sauce.
Ingredients
50 ml fish sauce
50 g sugar
50 ml lemon juice or vinegar
200 ml water
Garlic
Chili
Method
First, you must notice to stir the sugar completely and the order of putting the ingredients. You can use the fish sauce directly or boil it optionally. The ratio of fish sauce :sugar:lemon juice or vinegar is 1:1:1:4 (the ratio can be changed according to the taste). The order of making the sauce should be: firstly, put the sugar into the water then stir it until the sugar dissolve completely, after that put the lemon juice or vinegar into it, and finally put the fish sauce. Let the mixture cool down if boiled (since not everyone like the strong taste of the fish sauce).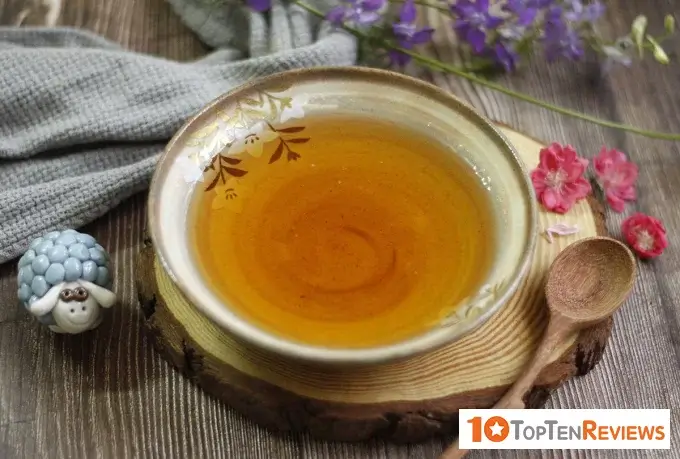 Choose the plump garlic, peel off the skin, use a sharp knife to mince it. Slit the chili in the middle, remove the seeds then mince. Notice that garlic, chili, cutting board and knife must be dry. Soak the garlic and chili in lemon juice (or vinegar) for 3-5 minutes to help them create a long buoyancy.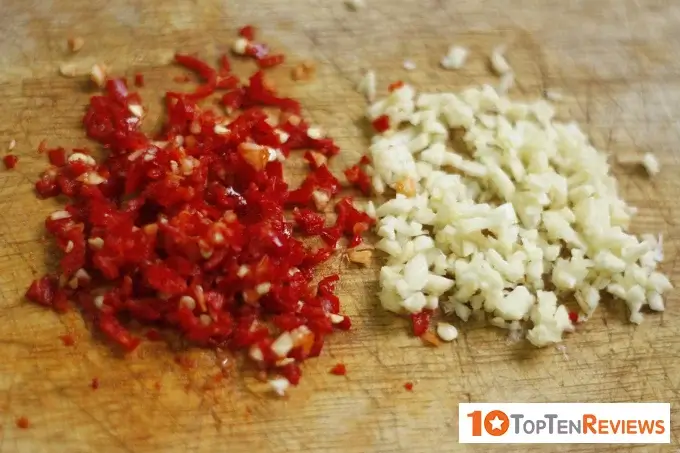 Put the garlic and chili into the mixture, stir well to mix it together. Make sure that the garlic and chili float nicely.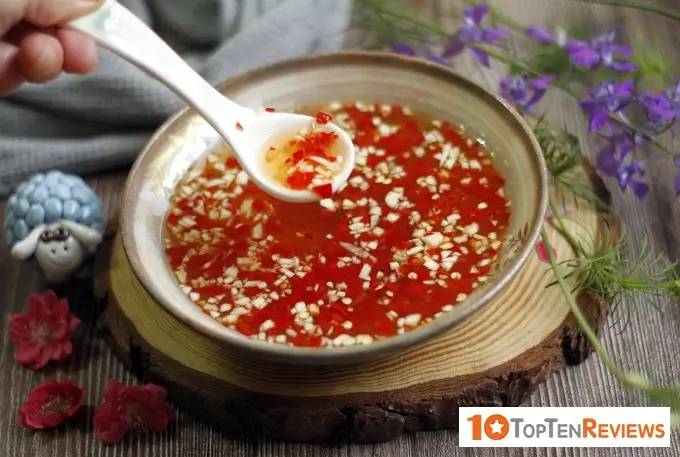 With this recipe, not only garlic and chili float, but also salty, sweet, sour and spicy spices are harmonious and round, which make the sauce suitable for many dishes: fried spring rolls (egg rolls), rice noodles with barbecue pork, Vietnamese crepe, spring rolls, pho rolls, grilled meat vermicelli, wet cakes, soft thin vermicelli noodles… You can make a lot and store it in a glass jar, keep it in the fridge for later use.