When it comes to a must-try drink in Ha Noi, it's definitely egg coffee. Sitting in a comfortable chair, sipping a delicious egg coffee and watching life slowly going on is absolutely an experience that no one should miss.
What is egg coffee
Egg coffee made its debut in 1946. It was invented by Mr. Nguyen Van Giang after a long process of researching and developing. To fully enjoy the original taste of egg coffee, the young often go to Giang Coffee (now it's being operated by Mr.Giang's descendants) in Ha Noi's Old Quarter.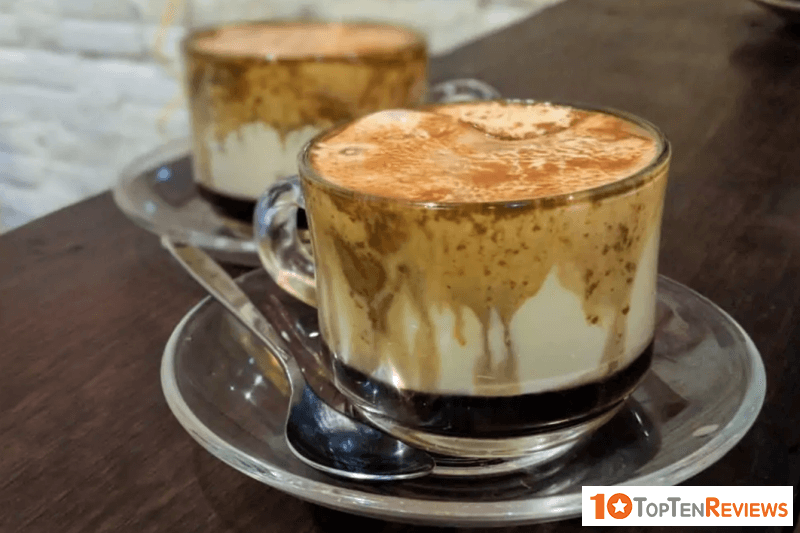 Preparation
Ingredients
3 teaspoons of ground coffee 
2 egg yolks
1 tablespoon of  sweetened condensed milk
1 teaspoon of pure honey
½ teaspoon of sugar
hot water
Tools
Coffee filter
Egg blender
Cup, spoon
Bowl
How to have a delicious homemade egg coffee
Put 3 teaspoons of ground coffee into the coffee filter and shake gently. After that pour boiling water into the filter, cover it with a lid and wait for the coffee to drop.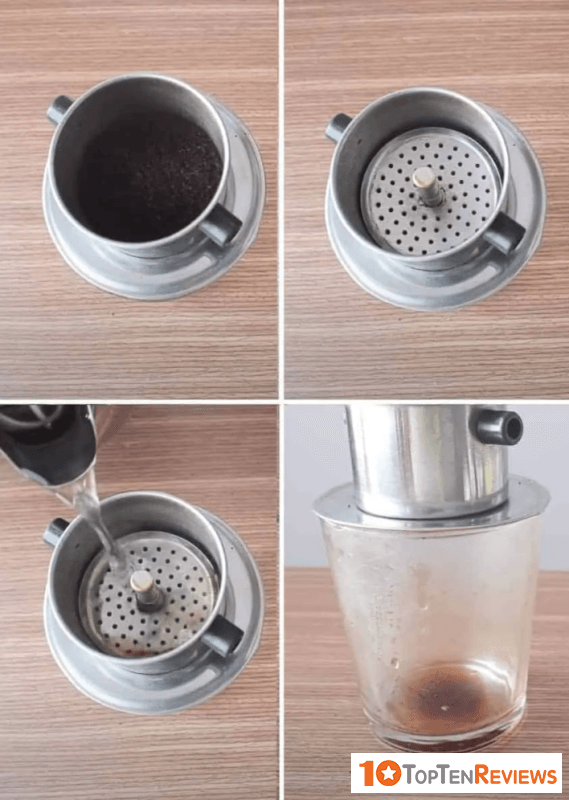 Step 2: Blending egg yolks
In the meantime, separate 2 egg yolks and put them in a bowl. Next, add sugar and honey (depending on your taste) and mix them up with the blender. Once the egg's smell is gone, it is ready.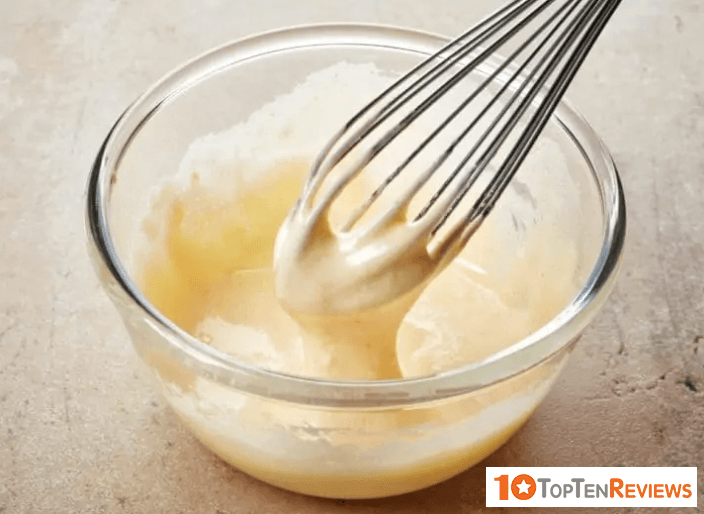 Heat your cup of coffee by using a microwave for 30s - 1 min. Add your blended yolks on top of the coffee. Then, add 2 teaspoons of sweetened condensed milk gently and let the milk pass the yolks and coffee and your egg coffee is ready to go.
Note: 
A perfect egg coffee should have 3 separate layers: condensed milk, coffee and blended yolk.
You can add cacao to improve the flavour
Another way of making an egg coffee
If you want an unusual flavour, you can try vanilla egg coffee or rum egg coffee.
It is quite simple to make. When blending egg yolks, add a teaspoon of rum/drops of vanilla
Then, add the mixture into the hot coffee cup and it is ready to go.