Amanoi Resort
If you have ever visited Vinh Hy Bay in Ninh Thuan province, you will surely see a majestic and luxurious resort located in a beautiful location right on the top of the cliff. That is Amanoi Resort – one of the most modern and luxurious resorts in Vietnam. The resort is located in Vinh Hy village, Ninh Hai district of Ninh Thuan province, in the territory of Nui Chua National Park.
Guests will be immersed in a peaceful, quiet space in the wild nature area when staying at Amanoi Resort, which is also a great location to see the beautiful beach and colorful coral reefs. sharp. The detached villas at Amanoi bring a comfortable and modern space with a living room, dining room, infinity pool surrounded by wide wooden floors, there will be a private butler to meet the needs of visitors at each Villa. Amanoi has 36 resorts, including 5 international standard villas and 31 Pavilions: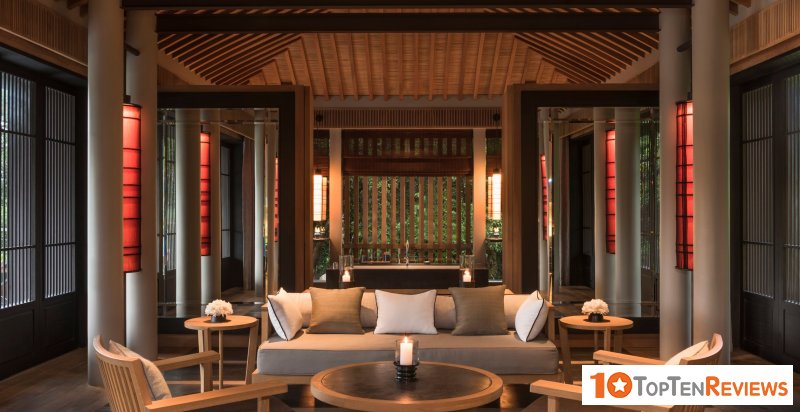 5-Bedroom Villa with Bay View: This villa has rooms around private pools, located right near the beach of Amanoi with a view overlooking Vinh Hy. The total area of ​​the villa is up to 1000m2, with 5 bedrooms with a king bed.
5-bedroom villa: The room is fully equipped with utilities such as Wifi, television, Netflix, Bose sound system, coffee machine, mini bar, … The 5-bedroom villa has pavilion rooms. Surrounded by a private swimming pool with panoramic views of the mountains and ocean.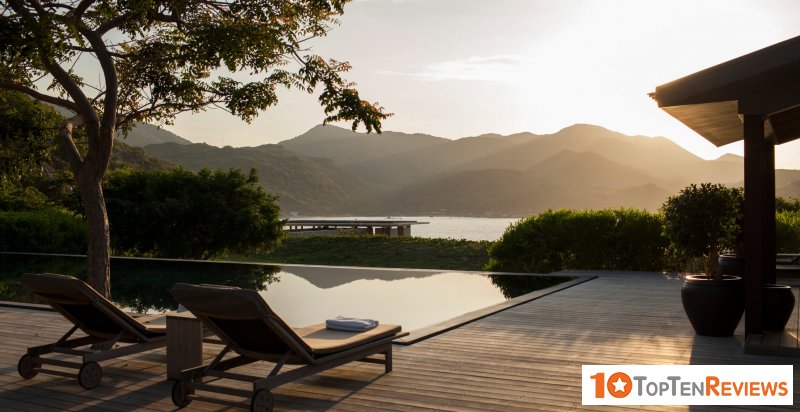 4-Bedroom Villa: This villa class has a balcony overlooking the romantic beach with creamy white sands and turquoise blue water. Fully equipped with a modern living space will bring visitors unforgettable moments.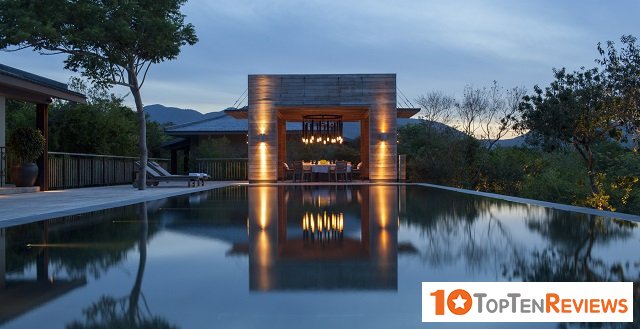 3-bedroom villa: If you are a lover of the beauty of the mountains, this is probably the most reasonable choice. What could be better than opening the balcony door and watching the sunset dye over this beautiful mountain and ocean landscape? When staying here, guests will be able to participate in free water sports activities such as kayaking, windsurfing, Hobie catboat,…
2-bedroom villa: The room consists of 2 bedrooms in private pavilions with a Comfortable king-size bed, in addition to modern amenities, the room stands out with the surrounding green space.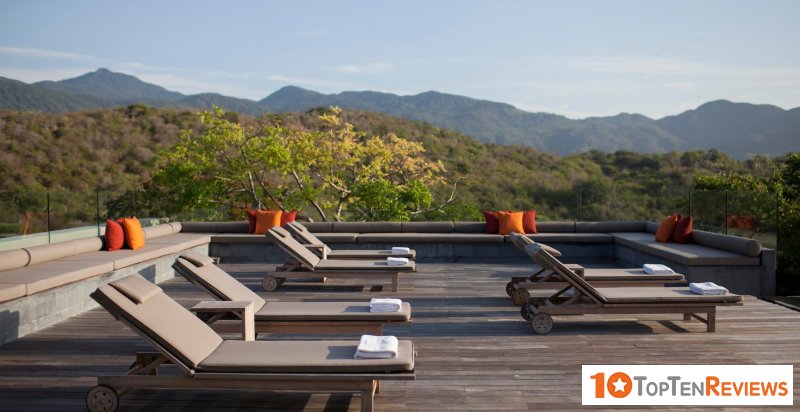 At this large resort, each experience brings its own excitement and impression. Amanoi offers guests a variety of activities from ocean exploration, hiking, mountain climbing to comprehensive multi-day wellness experiences at Wellness Pool Villa – a wellness-inspired spa. traditional health.