Topas Ecolodge
Currently, Sa Pa has become an attractive tourist destination of the North with the unique beauty and special cultural colors of the ethnic minorities here. Located 18km from Sapa town, Topas Ecolodge Resort ensures to bring visitors a relaxing space immersed in nature, helping you to escape from the busy daily life and enjoy the beautiful scenery at Sapa. local.
The resort is located in Lech village, Thanh Kim commune of the town. To get to Topas Ecolodge, visitors will experience the feeling of adventure on a bus with slightly difficult road conditions. However, visitors can encounter friendly ethnic minorities here along the way and admire the majestic mountain scenery.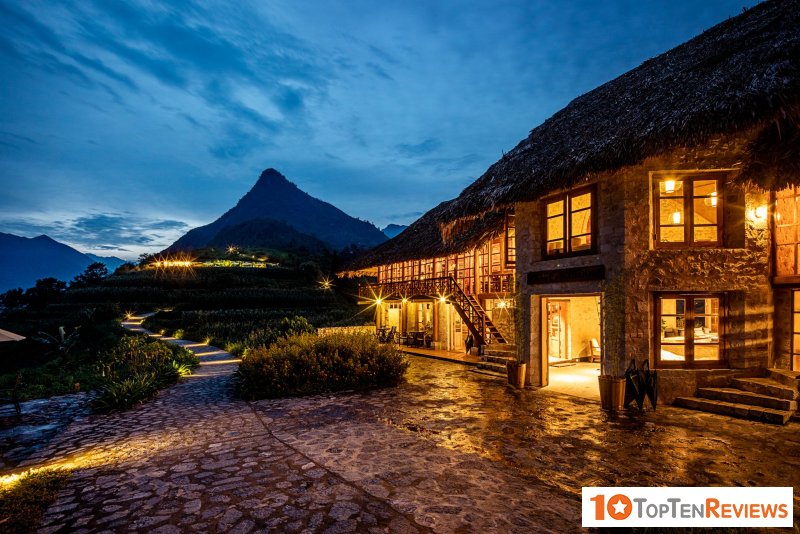 The special thing that Topas Ecolodge wants to bring to visitors is a journey to discover nature in a different way, escape from the hustle and bustle life to relax in the remote peaceful mountains. Guests will not be able to find any entertainment facilities in the room such as wifi or television, instead experience relaxation in the infinity salt lake overlooking the valley or relax at the spa with traditional therapies. from the medicinal leaves of the Red Dao…
Topas Ecolodge includes 41 bungalows made from white granite taken from Hoang Lien mountain, cut by the skillful hands of the best craftsmen in Ninh Binh. Each room exudes a harmonious interference between Eurasian culture and minimalistic decoration according to Nordic – European aesthetic. Guests can choose for themselves one of the following 4 types of bungalow rooms:
Premium Executive Bungalows: The first impression when entering the room is the rustic beauty from solid stone walls, large bed with luxurious neutral colors, the entire interior is made of wood.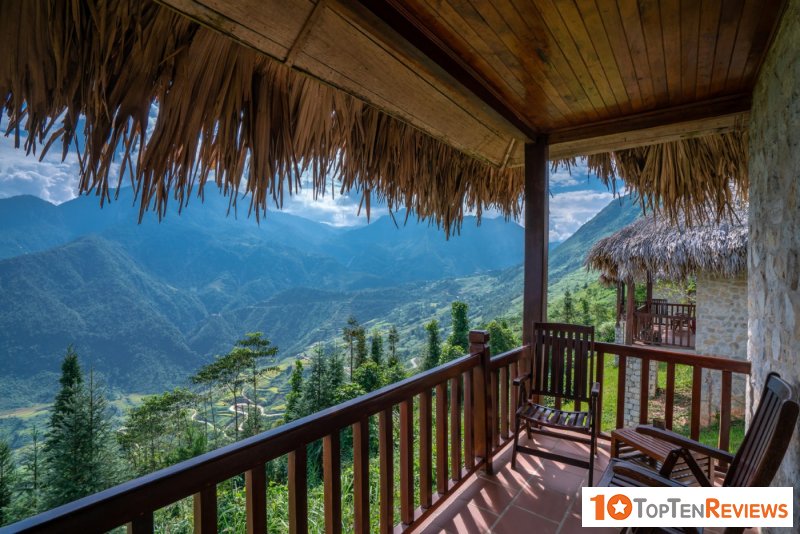 Suite Bungalows: The suites are built in the style of a 2-storey wooden house and decorated in a minimalist Nordic style. At the end of the resort, all rooms have beautiful views of the towering mountains interspersed with luxuriant pine forests, more prominently the famous valley of terraced fields. Although the room area is quite spacious, it still brings a warm and close feeling when resting here.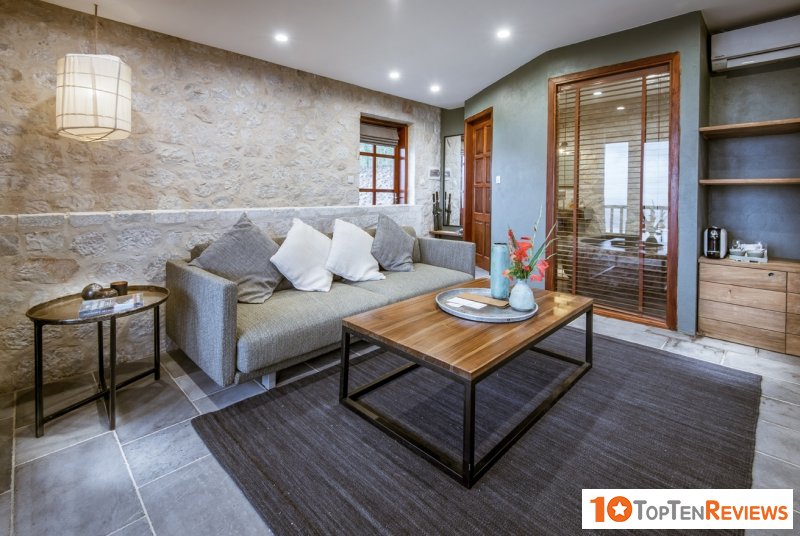 Deluxe Suite Bungalows: Although recently put into service, this room type has received very positive feedback from customers. In addition, the floor and domestic water are warmed by an underground air pump system, so guests can relax comfortably while ensuring the environment is protected in the most modern way.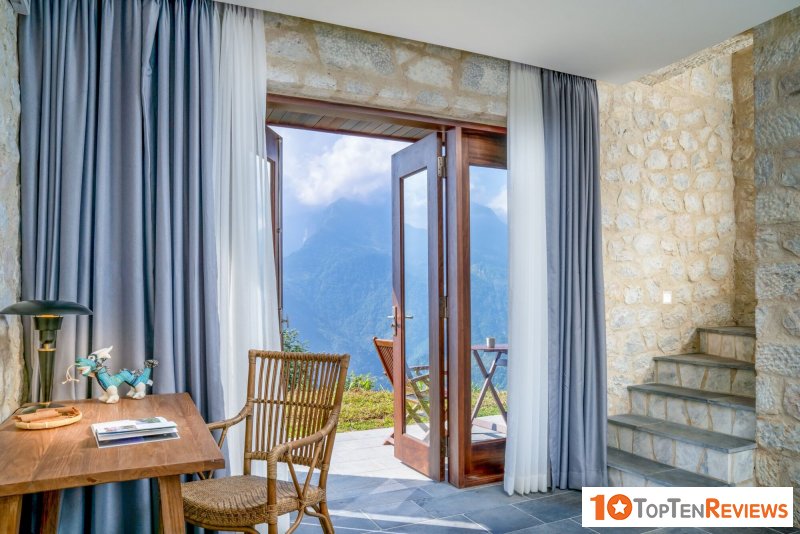 Pool Villa: In order to create the most luxurious eco-resort for visitors, the balcony of the pool villa offers the opportunity to hunt clouds in the room, enjoy the picturesque natural beauty of Sapa town. Villa is located completely separate from the resort's living room to give guests privacy and comfort.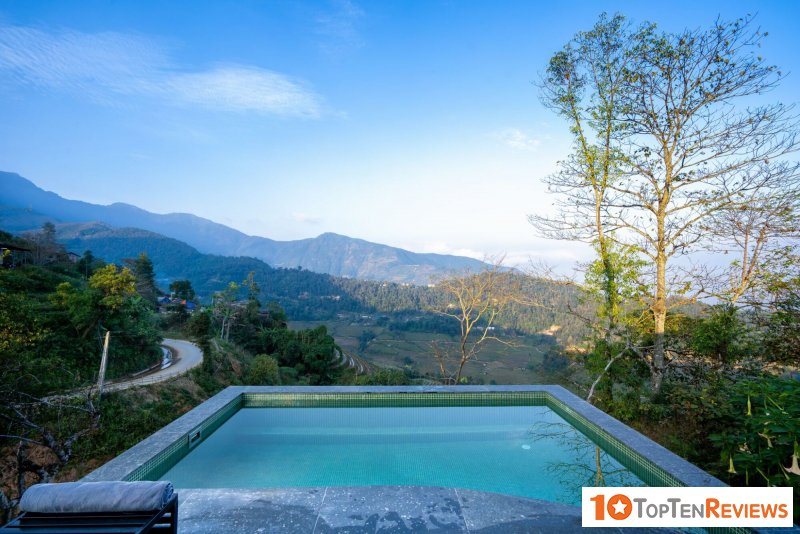 Topas Ecolodge is the ideal place for visitors to return to the comfort and relaxation that cannot be found anywhere else. If you have the opportunity to come to the beautiful town of Sapa, please stop here to experience the great services at Topas Ecolodge.
HotelLech village, Thanh Kim commune, Sa Pa district, Lao Cai province price from 5,273,912 VND / night